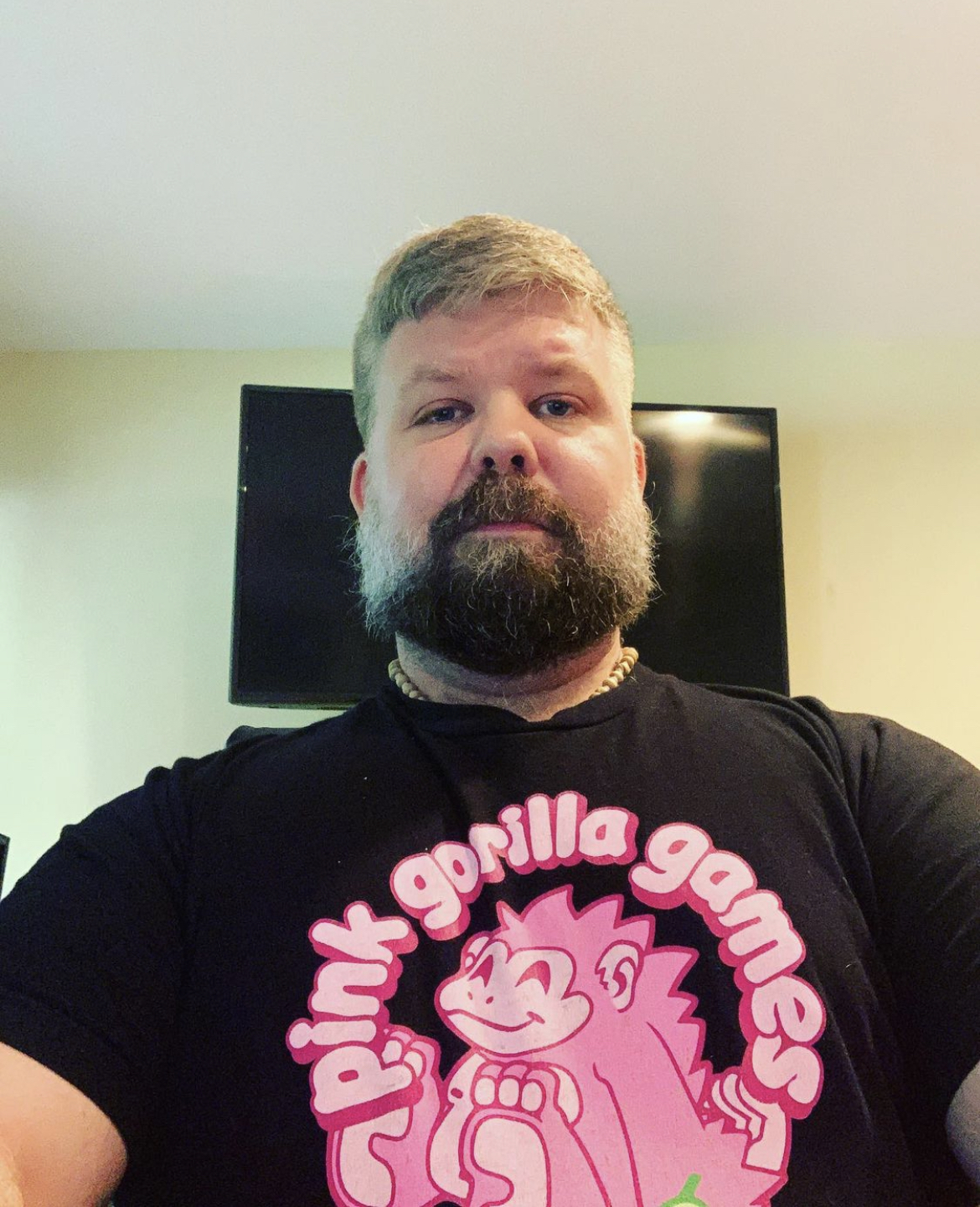 Matthew Lawrence Christy
UXD/HCI Student / Game Designer
3D Modeling and Animation
Working in a variety of graphic design applications to learn the basics of modeling and animation.
Maya, Photoshop, ZBrush, Oh My!
To fulfill my Digital Media Minor, I chose to take an animation elective to learn more about 3D modeling and animation techniques. Using a suite of applications, we learned how to create a basic blockout, use UV maps and textures, create an advanced model using ZBrush, and to animated a bouncing ball in Maya.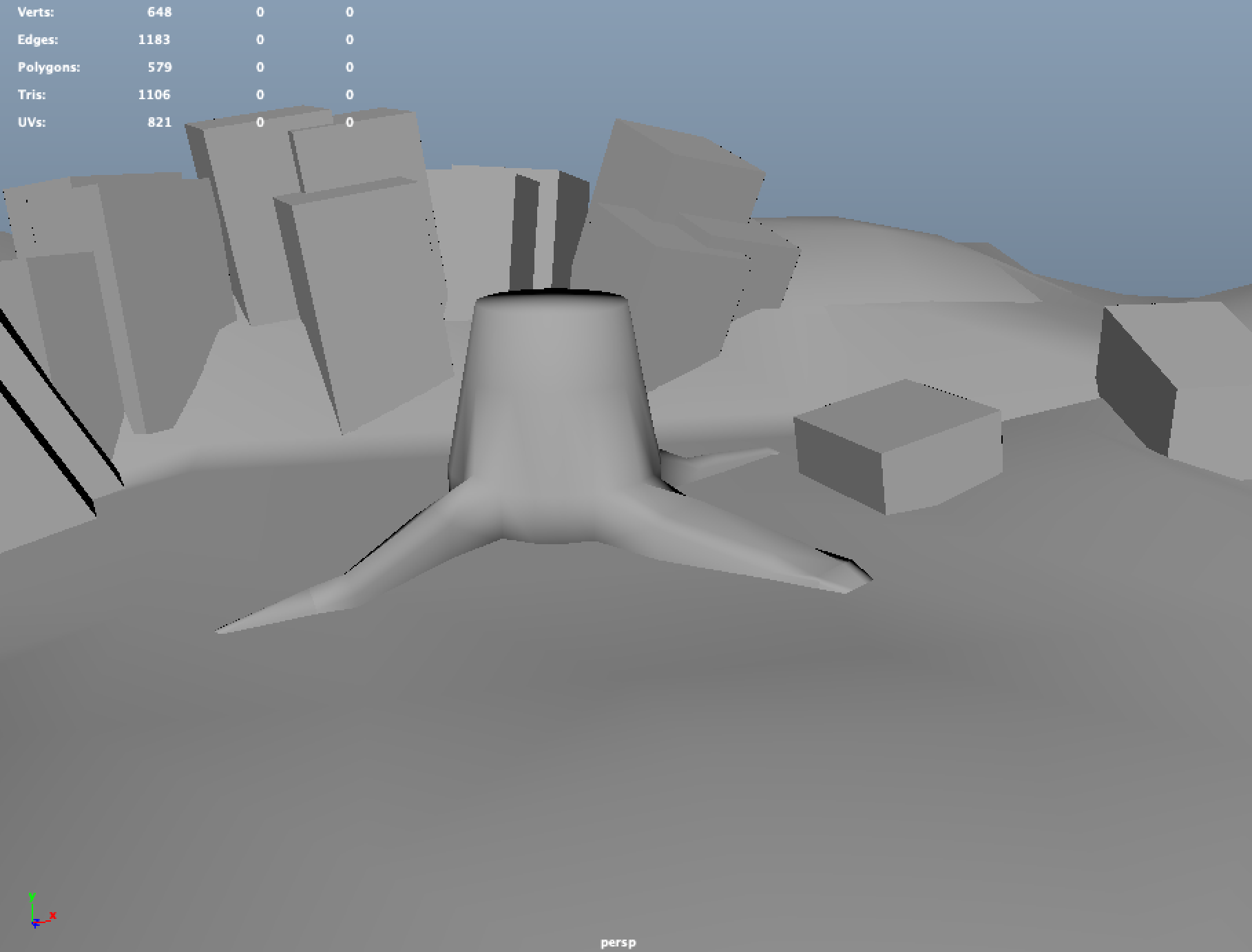 Dipping my toe into Maya
The first assignment was to create a simple 3D Model in Maya: a tree stump.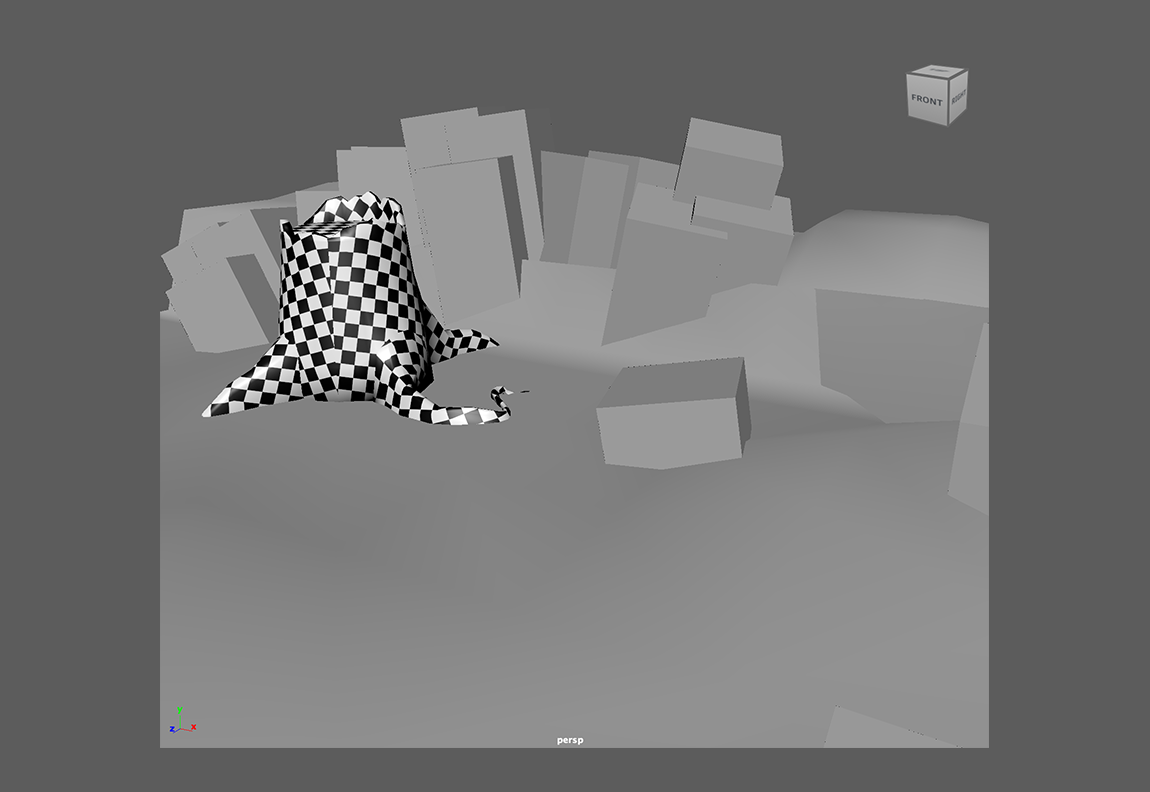 Stump Shape Refinement, UV Maps and Textures
The second assignment was to take the basic model and give it more shape. I created additional modeling at the top of the stump to make it more realistic, and curved the roots a little. We applied a basic texture using an Arnold material.
UV Maps and Textures in Photoshop
In the third assignment, I exported the UV Maps from Maya and imported them into Adobe Photoshop. I then selected a bark texture and applied it to the UV Maps and brought everything back into Maya for a final render.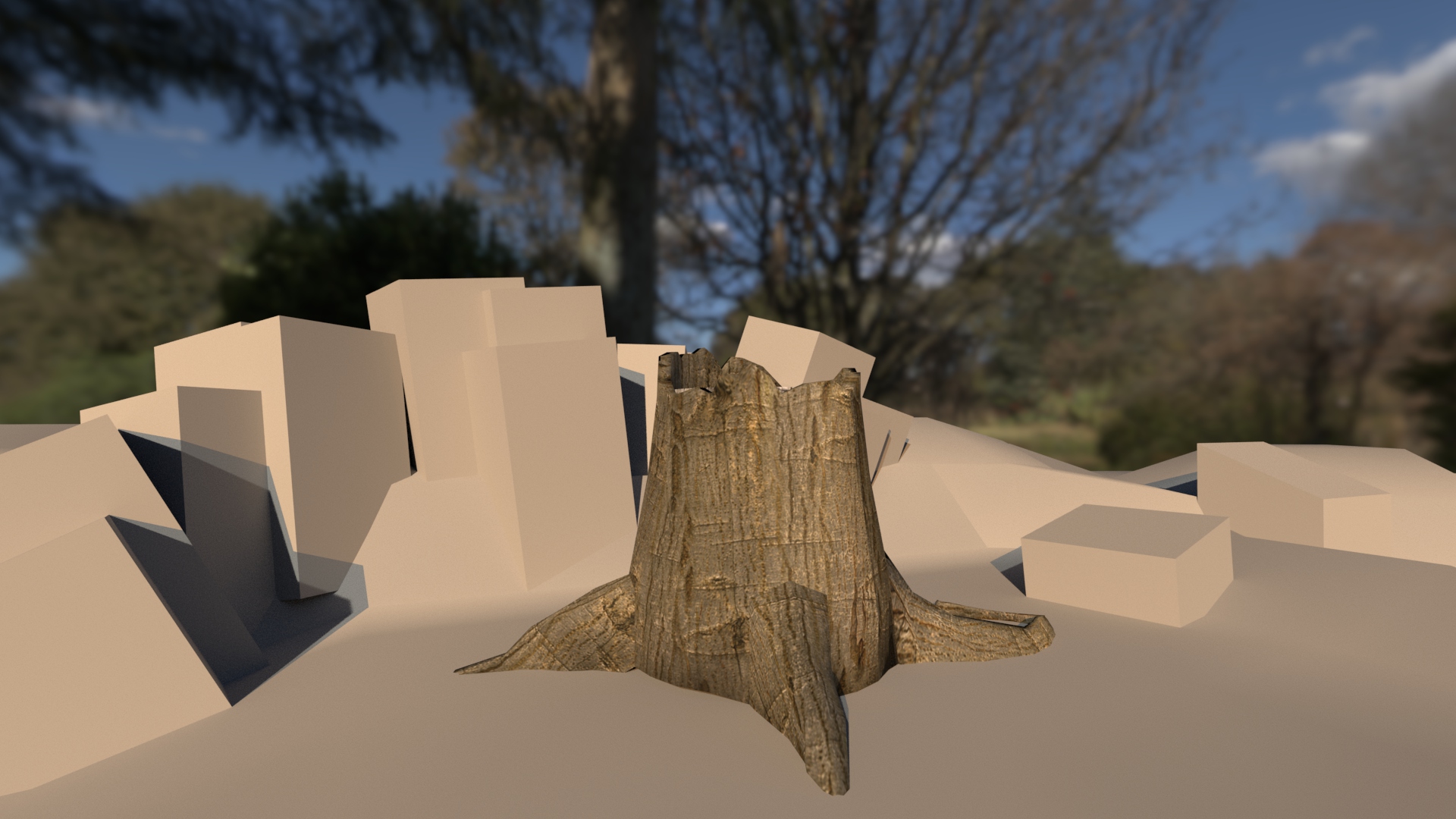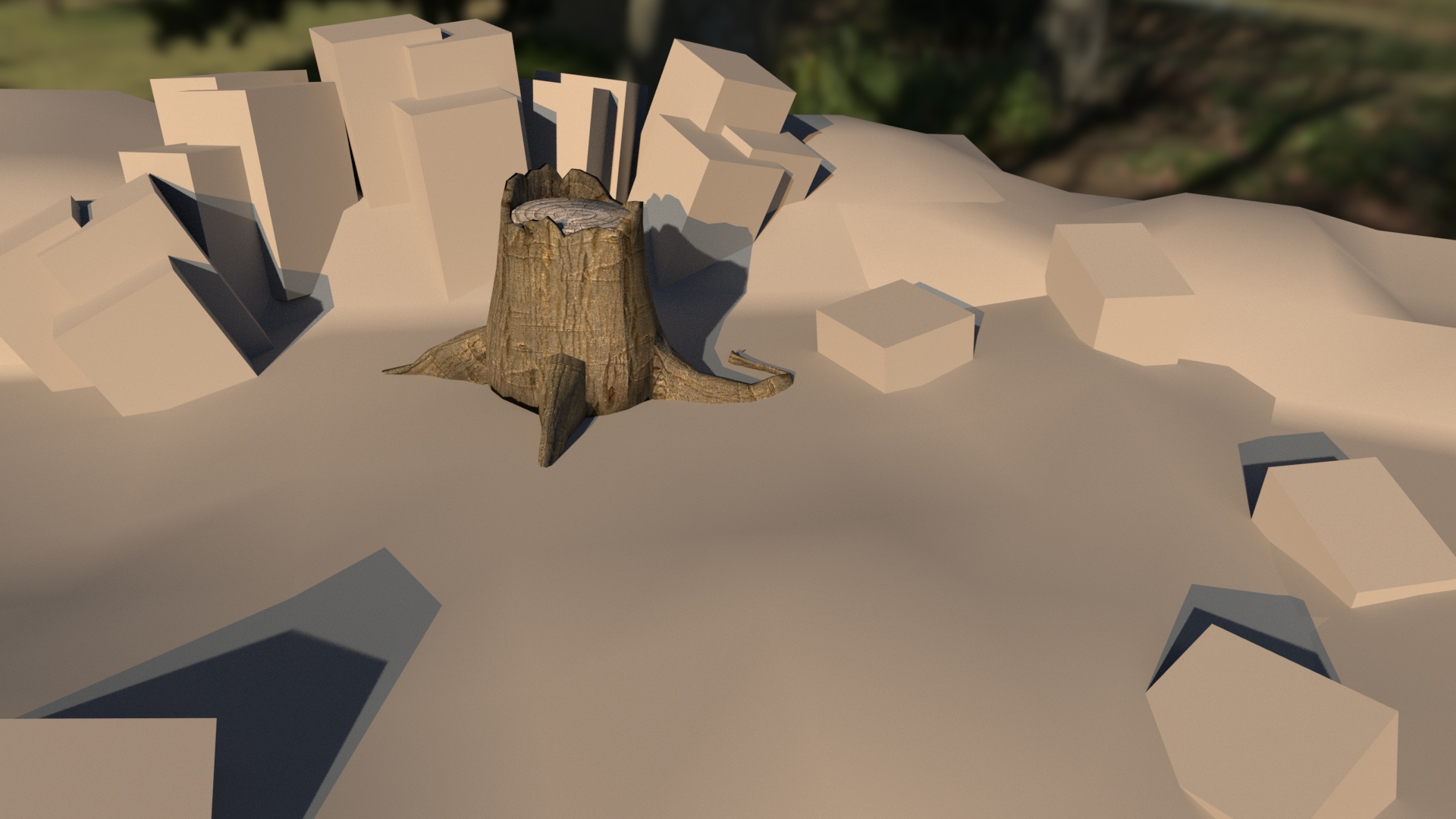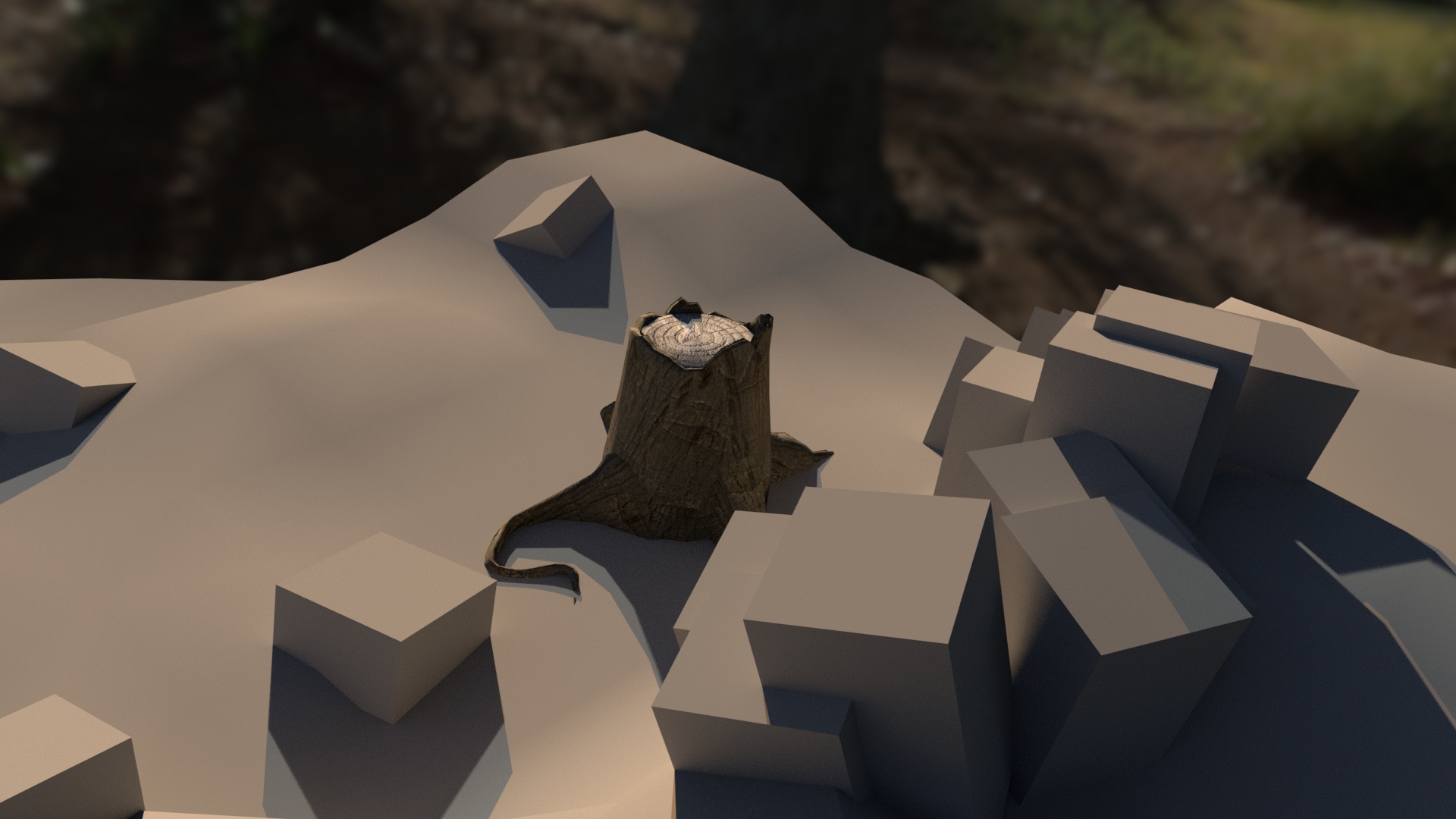 Advanced Modeling, UV Maps and Textures using ZBrush
For the fourth assignment, I exported the advanced model without textures and brought it into ZBrush. Using ZBrush, I created and manipulated the model to create a more realistic looking tree stump that includes bumps, crevices, and other elements that a real stump would have. I also used the paint features in the application to add color, including some mossy/green elements. Afterwards, I exported the model and imported it back into Maya, placing it next to the previous stump for comparison. The last thing I was experimenting with was spotlight lighting techniques, adding a green hue to the location behind the two stumps. I wanted to see how it would affect different elements of the model's lighting.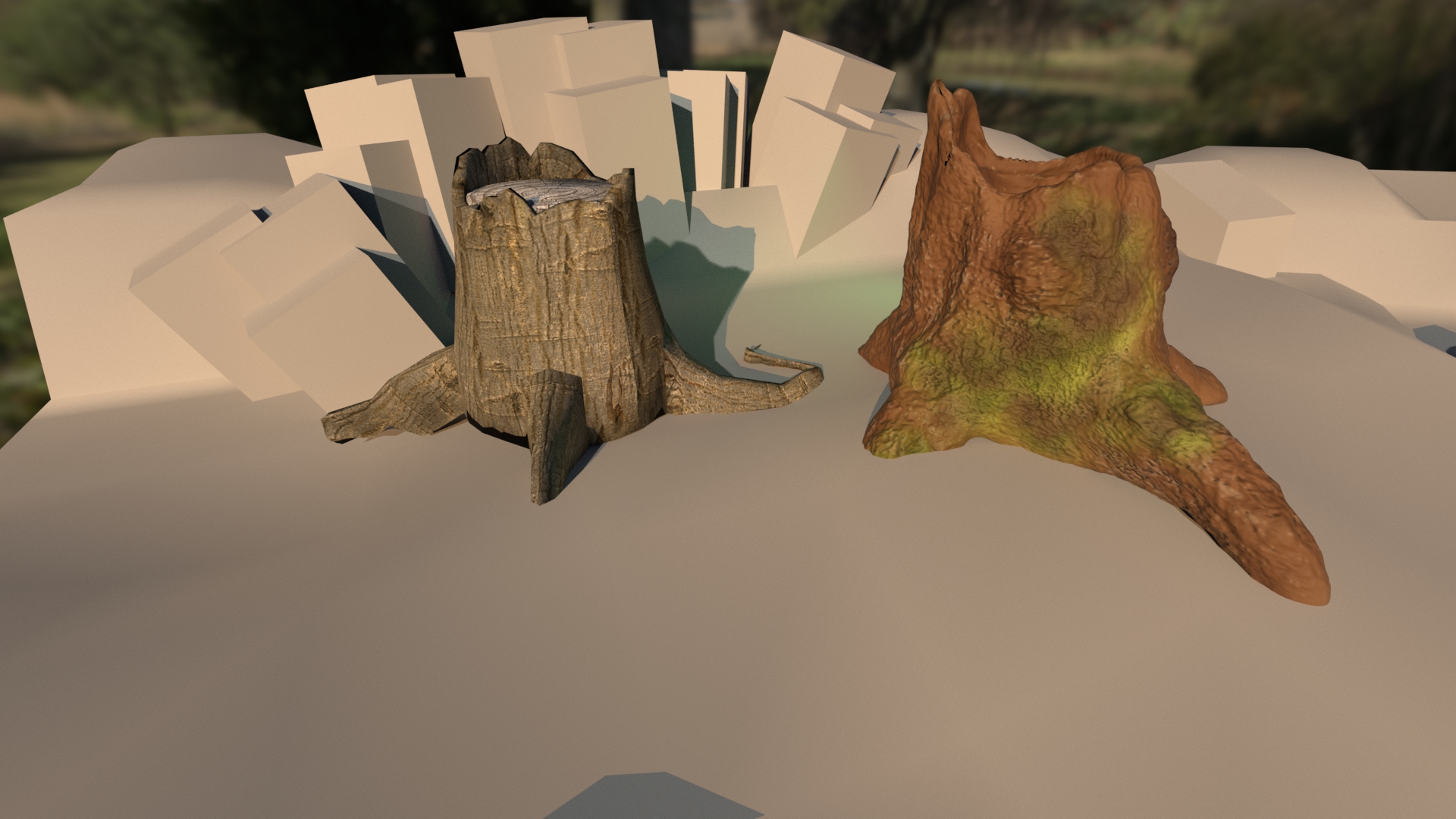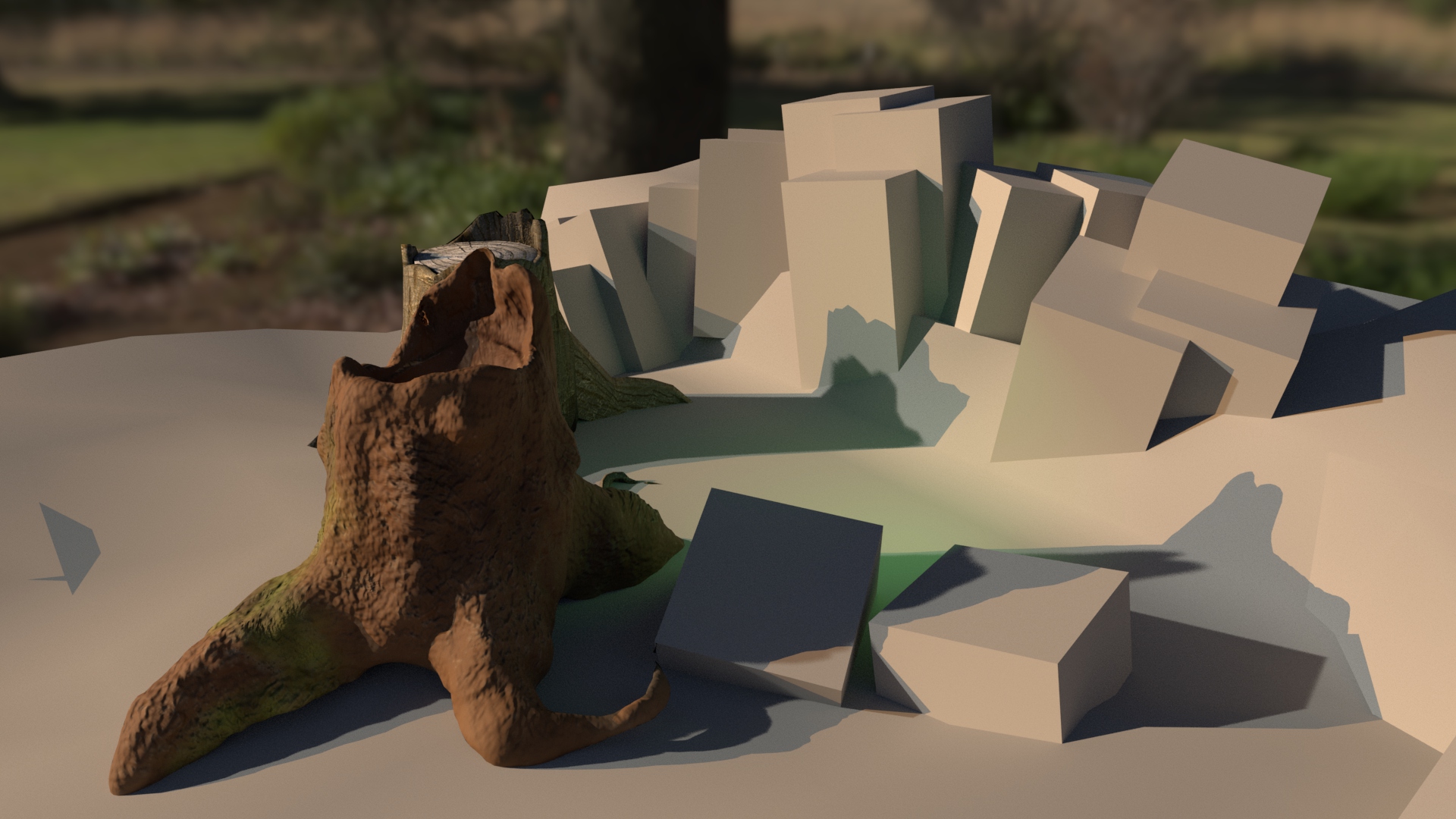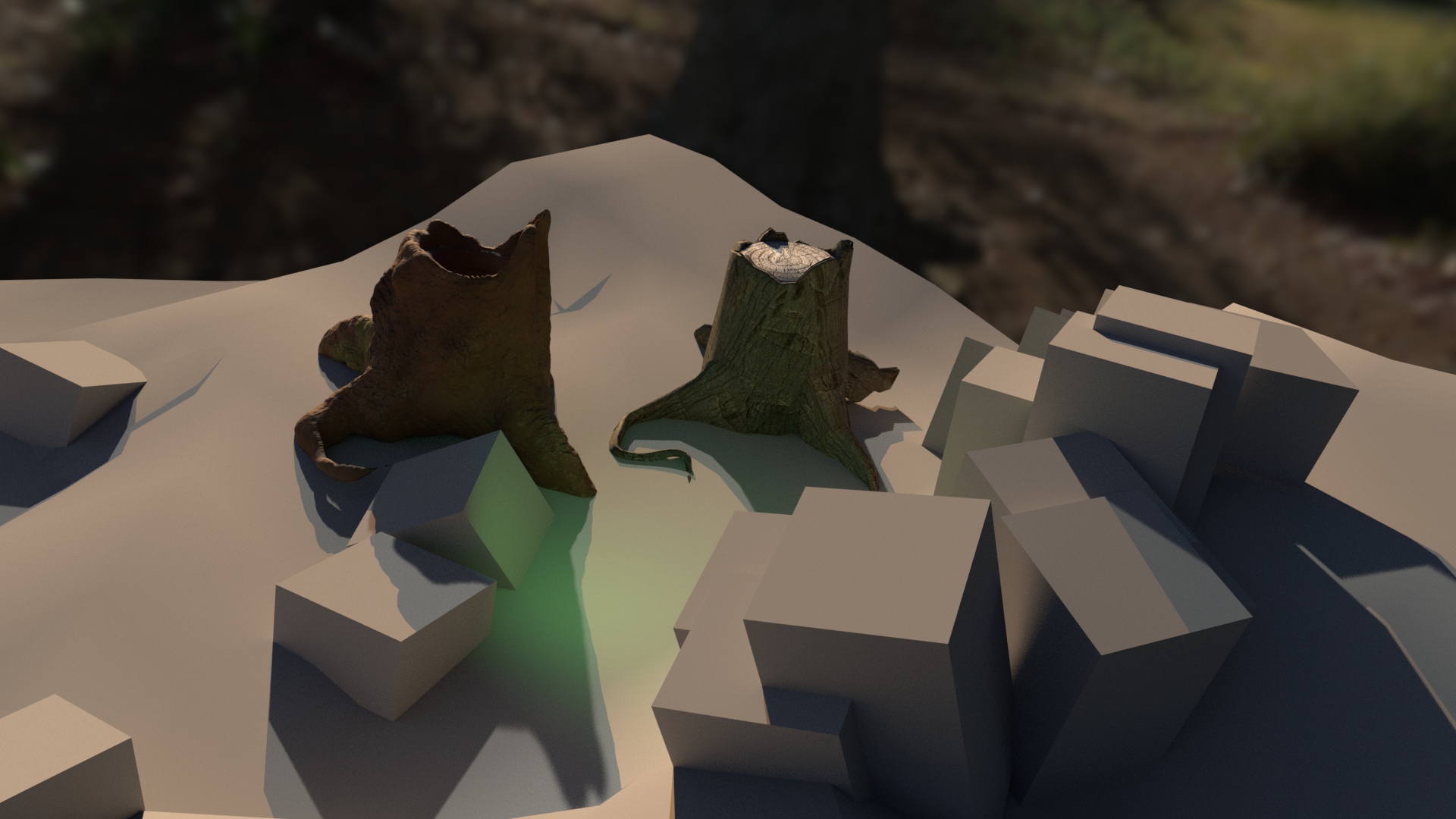 Animation 101 - 24fps in Maya
The fifth and final assignment in the class was animation using Maya. We were tasked to animated a bouncing ball. We used key frames with object sizing and physics to bounce the ball over 100 frames.
The Final Project - MASH Networks in Maya
For the final project in the class we were tasked with "taking any previous assignment to the next level." This required us to find something new; a technique, an effect, anything that was outside the scope of what was taught in the class and incorporate it into a previous assignment. While doing so we had to document the process and recreate it in a video. I decided to entertain the idea of what Maya could do on its own without ZBrush. I decided to finalize my rendered blockout by modeling rocks and grass with the tree stump. I leveraged basic modeling techniques for the rocks (textures and bump out maps), along with advanced modeling with MASH networks for the grass effect. To achieve the grass effect I followed an online tutorial by the YouTube account "What Makes Art" (Jimmy Kuehnle) and recreated it for the class.